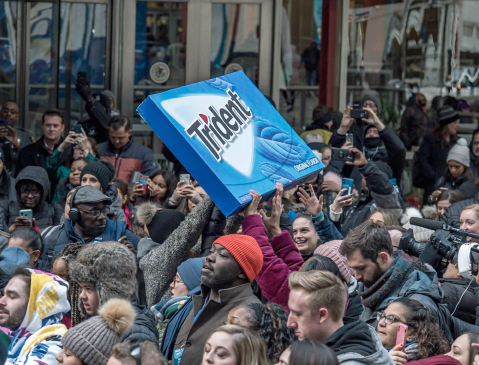 Trident Chew Through
our challenge
Drive awareness and buzz for Trident's new CHEW THROUGH campaign and make Trident gum synonymous with tension relief.
our insight
A simple stick of gum can help me face the tensions brought on by the daily rush hour commute.
our solution
With 7.6M people using public transportation, we intercepted commuters with bold transit takeovers in Philadelphia, Chicago and Atlanta, and inspired them to "CHEW THROUGH" with Trident as well as a surprise pop-up performance by T-Pain during rush hour in Chicago.
our results
+203M
transit media impressions generated
198M
earned media impressions
+40K
samples distributed in 3 days