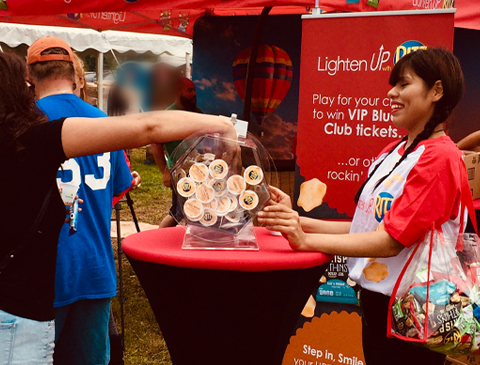 RITZ Crisp
& Thins Balloonfest
our challenge
Increase household penetration for new RITZ Crisp & Thins and drive awareness, trial, distribution and incremental sales at QuickChek – a NY/NJ convenience store chain.
our insight
Identifying "Balloonfest," QuickChek's signature event, as a key opportunity to promote RITZ Crisp & Thins, we knew the event was a perfect fit with the brand's light-hearted personality.
our solution
We created an immersive "Lighten Up with RITZ" experience at Balloonfest that lifted everyone's spirits with shareworthy "rides" in a virtual hot air balloon, the chance to instantly win VIP concert tickets and lots of delicious samples.
our results
+19%
sales lift during promotion